Neck Massager Heating Pad
It can keep the temperature balanced. This smart and powerful neck massager, can improve the blood circulation around the cervical spine.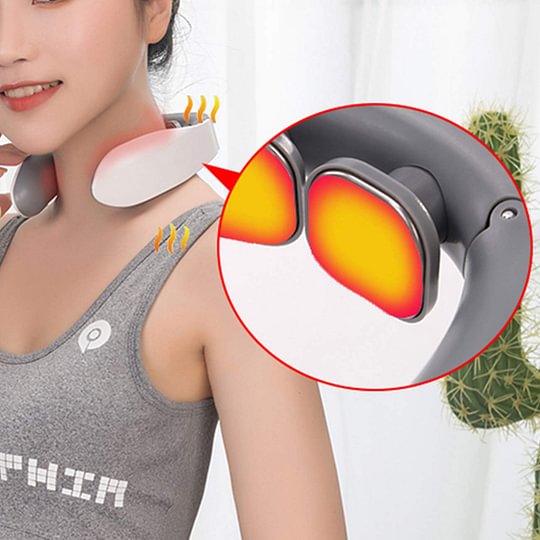 Ergonomic U-shaped
This product is designed with a U-shaped ergonomic design to seamlessly fit the neck curve, perfectly fitting the human neck skin, providing a comfortable touch, relieving and relaxing pain, stiffness and fatigue of neck muscles, improving sleep quality and improving blood circulation.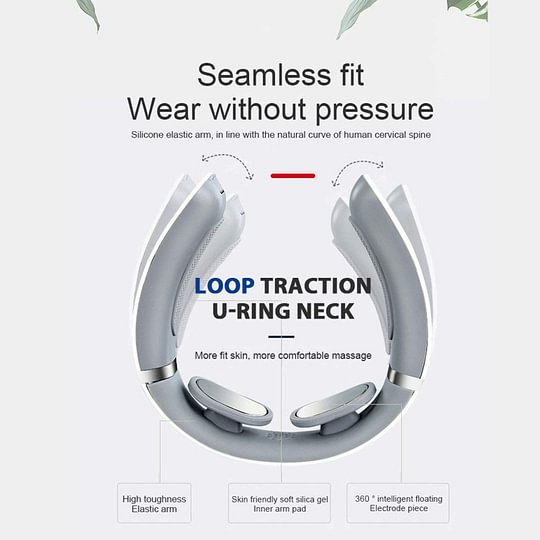 3 Metal Pads & 6 Modes & 9 Levels of Intensity 
Unlike other similar products, Ningning's wireless neck massager features three metal pads with an ergonomic design that fully covers the neck and can be used normally during sports. This smart Device has 6 pulse modes and 9 intensity Settings. Choose any way you want, and enjoy yourself to the end.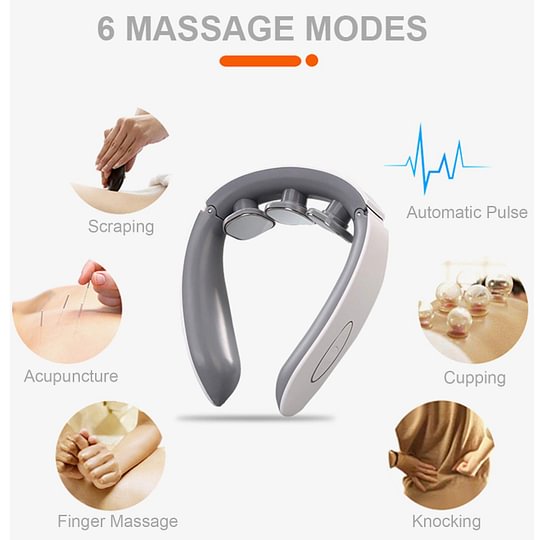 Portable 
Pulse Neck Massager is light and portable and can be carried around for use at home, office, car, gym and travel.Compact fashion design, do not add extra burden to the cervical spine, long wear can also feel at ease to sleep.It is ideal for shopping, running, reading and so on.
Easy to Use 
Press the neck massager power button for 2 seconds to start. Before using it, first wet the neck skin with a wet towel, and then put the product on the neck, make the electrode close to the neck skin, adjust the position of the neck massager, open the host and adjust the appropriate massage strength and mode.After 15 minutes working, it will automatically shut down to protect your skin.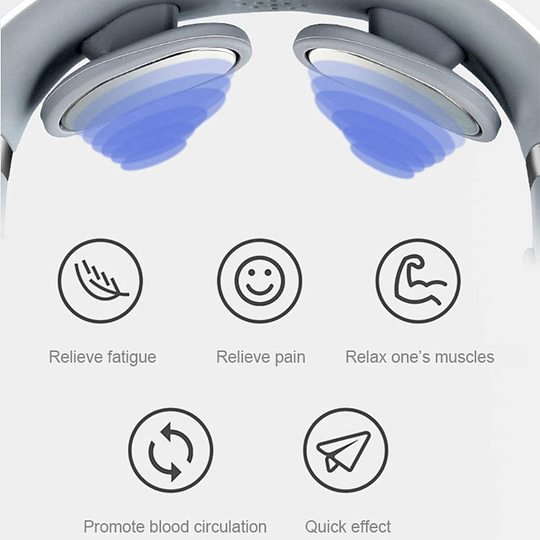 Features
1. Through low-cycle pulse technology, penetrate 3-5 centimeters below the skin to open the pain points and meridians, and lighten the pain of cervical spine.
2. Constant temperature massage. Hot compress at 42℃ can blood vessels, muscles and bones, accelerate blood circulation and relieve cervical pain.
3. 6 massage modes and 9 adjustment. Acupuncture, massage, finger pressing, kneading, hammering, combination mode.
4. Convenient and easy to operate, One-button switch starts, elastic arm technology, good rebound, strong toughness, comfortable and not allergic.
Specifications:
Color: White
Size: 14×13.5×6.5cm
Material: ABS + 304 stainless steel
Charging mode: USB
Voltage parameters: DC3.7V; 3W Built-in lithium battery capacity: 1000mAh
Duration: Massage 15 minutes a day for about 1 month.
Package Content